Take a second to consider this amazing time we live and work in. We are tech pros and we are riding this huge historical wave of the information revolution. This revolution is not even close to over, we are somewhere in the middle of it all and who knows how far it will take us. But one could say it all started somewhere around the invention of the telegraph. As DBAs, perhaps we can point to our own little stripe of the revolution beginning with Dr. Cobb's renown RDBMS paper. Somewhere there along the line after that, and after data became a 'thing', the DBA profession grew from necessity and progressed into what we do today.
But I'm here to say the DBA type has been around long before IT and data and the need to manage and secure data. Somebody has always been there, working diligently, keeping things running smoothly; sometimes completely behind the scenes but also sometimes as supporting actors in classic situation comedies.
Folks, these are the for-bearers of our esteemed profession. These are the proto-DBAs we have evolved from. Let's take a look at a few prime examples of our proud legacy.
Goober
That beanie, that smile, the pocket full of pens and gauges … this guy is capital D.B.A. personified. Way before anyone was tuning stored procedures, Goober was keeping the squad cars running like a scalded dog and making sure Aunt Bee's Hudson made it to the market and back. Once, he disassembled Gilly Walker's car and rebuilt it —from the ground up — in the court house! Talk about skillz!  Reminds me of that one time I did that thing with transactional replication… Goober and his fellow proto-DBA cousin Gomer kept the gasoline and commerce flowing in Mayberry, NC. Bonus: he speaks truth to power!
Cooter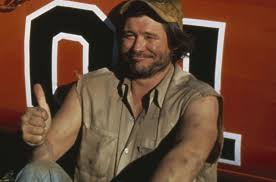 Another genius mechanic from the deep south, them Duke boys could always count on "Crazy Cooter". Fast-forward 30 years, drop this guy in DT Hotlanta, and people would instinctively know – That guy is a DBA. General Lee draggin' it's tail? Cooter can fix it. Meanwhile y'all can borrow his super-charged El Camino. Now tha's some high availability I tell you what. What's that, chasing Boss Hog's counterfeiting thugs and now the El Caminos crashed? Shooooot, proto-DBA Cooter's got you bacccccccckeeeed-up. Use his super-charged 1971 Chevy pickup. It ain't pretty, but you'll still outrun Roscoe P. Coaltrain… queue-queue-queue.
Schneider
Never without his tool belt, Dwayne Schneider is there for you anytime day or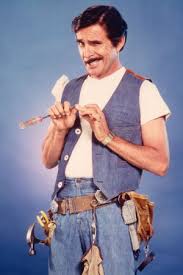 night, all you have to do is call or page or email or text or skype or IM him. He's not in his office – he's waiting just outside your cube. He can fix anything, he can fix everything. One day at a time. And on that key chain there… he has the master key!
Ol' Lonely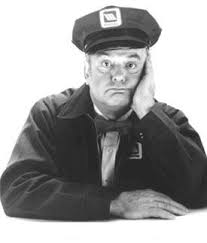 Do you have your responsibilities at your shop just so totally dialed that you find yourself whiling away long afternoons staring into the screen like Ol' Lonely here? Me either. But this proto-DBA and his super reliable Maytag washing machines is setting the example for all of us on how it's done — I hope you are never lonely but let us all aspire to this level of greatness.
Maybe you are thinking – hey, you missed the professor from Gilligan's Island, My Favorite Martian, and Wally Cleaver. No, those are examples of  proto-developers. I hope that clarifies things a little.
Who are your favorite proto-DBAs?
About the author: Drawn to database work since discovering the SQL language uses all caps, for related reasons, Andrew is now learning MongoDB administration.