Au Revoir 2016, Bienvenue 2017!
Ca Va! No, I don't speak French but that never stopped these guys: Foux Da Fa Fa. And this title, as they say in France, has a certain "oh I don't know what" ring to it.
Sacrebleu I was a busy throughout 2016. Mostly working on… well… mostly the work this blog documents, but also unclogging garbage disposals, driving kids to bus stops, fixing broken things, and filling\emptying wheelbarrows. It seems I barley took the time to look up and look around. Looking back on it now with a bit of the ol'  l'esprit d'escalier, I can see it was clearly an amazing year for me! Here are a few highlights in photos:
Le Grand Teton
In June my friend Dan and I climbed to the summit of the Grand Teton. We had tried this climb quiet a few times in past years, so it was excellent to finally achieve it. I love it there and I want to go back.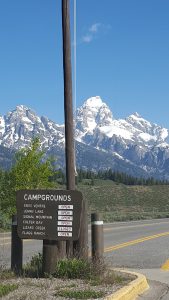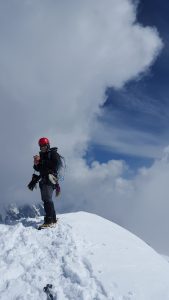 Le Labyrinthe
The Maze is one of three districts in Canyon Lands National Park. It has so much great stuff: natural and cultural history, rivers, rocks, and sky. My friend Greg and I loaded up our bikes rode in the 20-or-so miles to set up a base camp for a few days of exploring. I love it there and I want to go back.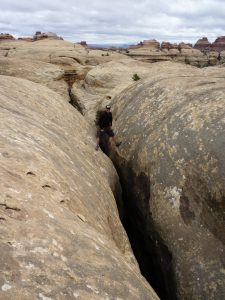 SQL PASS 2016
Back to the professional side of things, I had the chance this year to present at the Professional Association of SQL Server. I partnered up with Pinal Dave to deliver a talk on Database Backups in SQL Azure VMs. Pinal is a great guy and I really had fun hanging out with him while we prepped. (Our topic and presentation slowly gelled as we took every opportunity to meet, both in Bangalore IND as well as Seattle USA). The 10am presentation itself went well with Pinal's exuberance and humor saving us all from falling back to sleep. We ended up with a deadpan\comic dynamic as you might be able to see in the photo. Not sure I'll ever get the chance to do that again, but if I do I'll take it.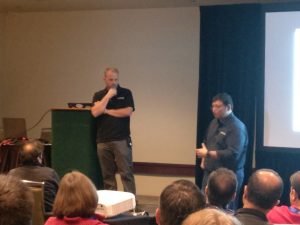 India 2016
I visited Mumbai and Bangalore India for my second time (last time was 2014). This trip I gave a few classes on Azure to DBA colleagues but just as importantly I had the chance to hang out with awesome people in a really cool country. I love it there and I want to go back.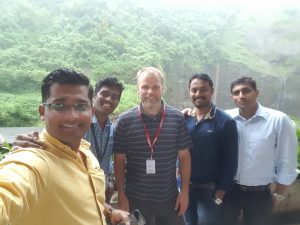 So, to summarize…
1. GRATITUDE!
2. OK 2017, LETS GO!
'Till next time, enjoy every baguette